-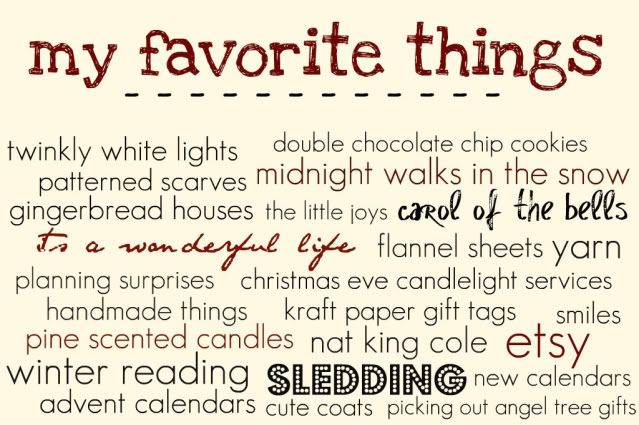 -
My roommate and I woke up to a magical world of glistening snowflakes and snow-covered ground this morning. I love the excitement that surrounds the first snow, especially on a college campus. Everyone is eating snow and throwing snowballs and running about with scarves and mittens and smiles. And the first snow on the first of December = perfect way to start this lovely month.
And so in honor of one of my favorite months, I'm stealing a little idea from
Summer Harms
and will hopefully be sharing some of my Christmastime favorites over the next few weeks.
much peace,
Jessina
-