-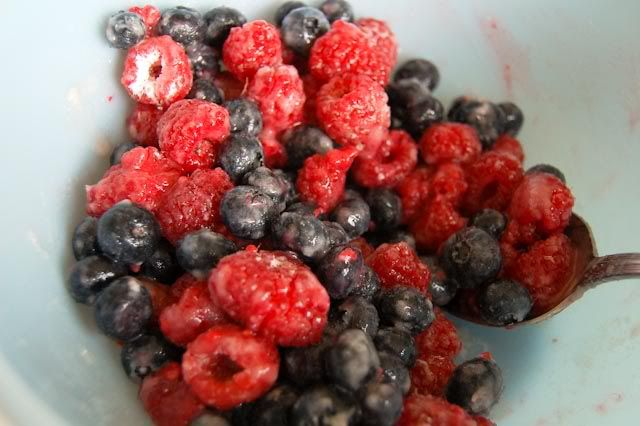 -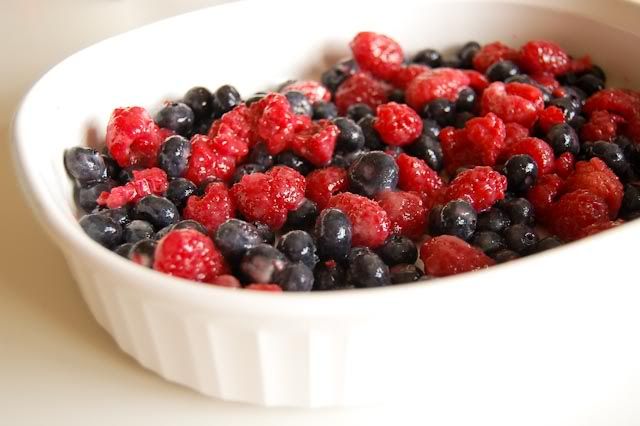 serves 4-6
filling
2 1/2 c berries (I used blueberries & raspberries)
2 T sugar
1 T flour
1 t cornstarch
topping
1/2 c slivered almonds, chopped
1 1/4 c all-purpose flour
1/2 c packed light brown sugar
1/4 c sugar
1 t cinnamon
1/4 t salt
1/2 c butter, melted (1 stick)
1/4 t vanilla extract
Preheat oven to 350F. In a bowl, combine filling ingredients, mixing well. Set aside.
In a large bowl, mix together almonds, flour, brown sugar, sugar, cinnamon and salt. Stir in butter and vanilla, mixing well, until it mixture becomes crumbly.
Spread filling evenly in a 8" square baking dish. Spoon topping over filling, and place in oven. Bake 30 minutes, until topping is golden brown and fruit is bubbling.
-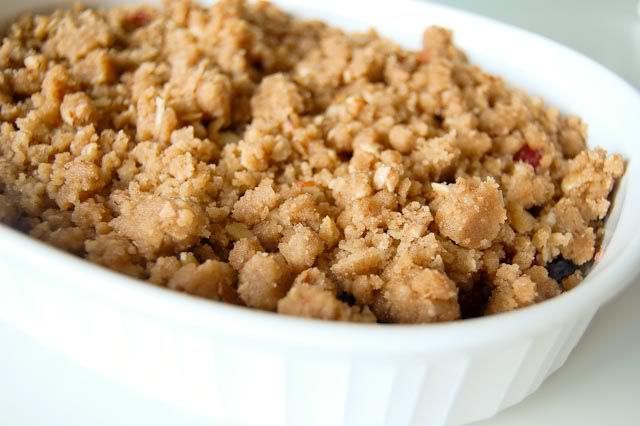 -