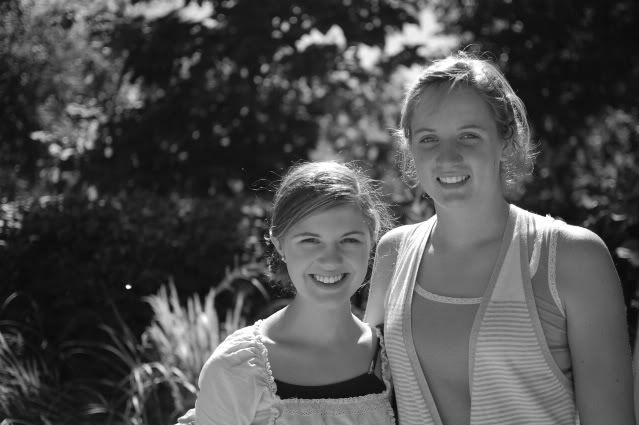 roommates
(and no, I didn't shrink - my lovely roommate just happens to be six feet tall)
I feel like ever since I first stepped foot on this campus, I have been breathing grace after grace after grace.
I had braced myself for college, expecting it to be challenging and uncomfortable at first. And yet it has been unexpectedly good. I don't know quite how else to express it. I
have seen
the goodness of the Lord in the land of the living - I have seen it here in the faces that I've gotten to know, along the tree-lined paths I walk everyday, in the community of girls on my floor, in the kindness of my professors who give me rides to church each week, in the quiet moments alone in the chapel, in the late-night conversations with my roommate, in my crowded room as girls gather to watch a movie, in the boat as I yell at four guys to keep rowing, in the friendly faces I pass each day as I walk around campus, in the strength to wake up at 4:30am, in the knowledge I feel I have already acquired from my studies, in the cafeteria, in chapel, in classes . . . at that moment each night when I put my book aside, turn my light off and let my muscles (finally) relax in the darkness, as I whisper prayers upward.
I would write more, but I have been out all morning at the river and a lot of reading and paper-writing needs to get done before this evening. But thank you for all who have been praying for me - I know your prayers have truly carried me.
power tens and fall breezes,
Jessina
-